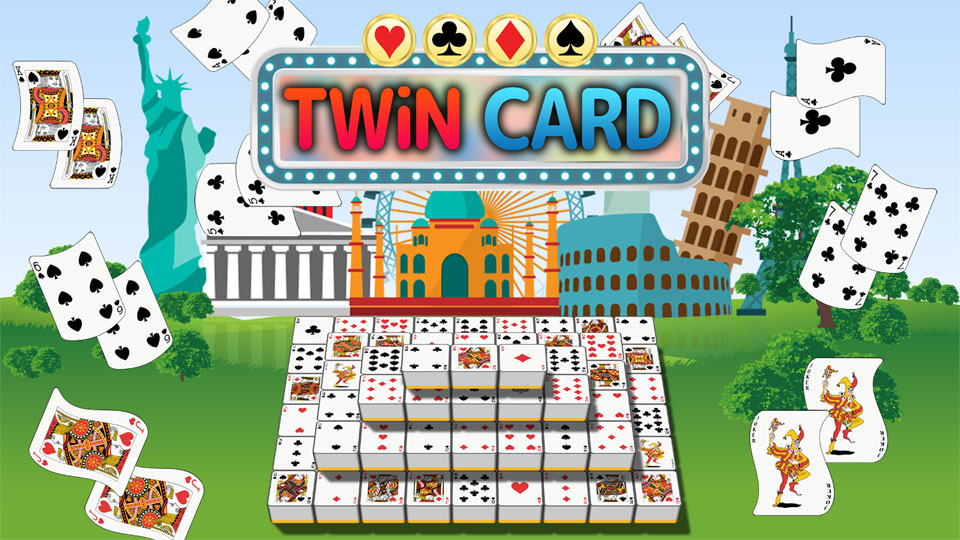 TRUMP CARD VERSION OF SHANGHAI GAME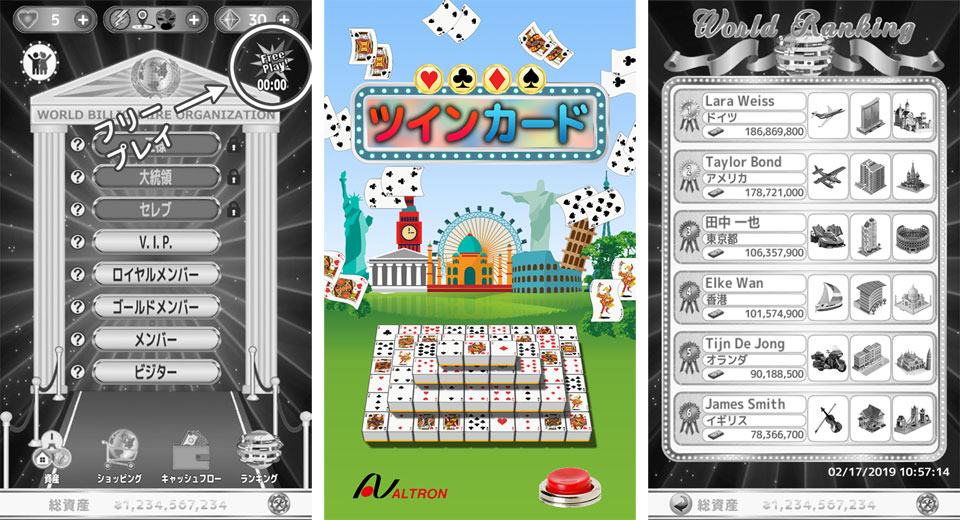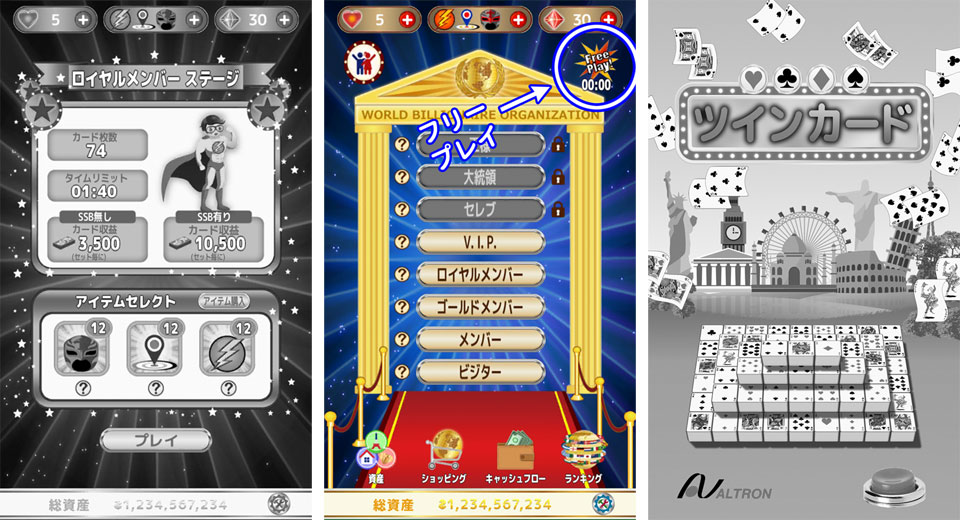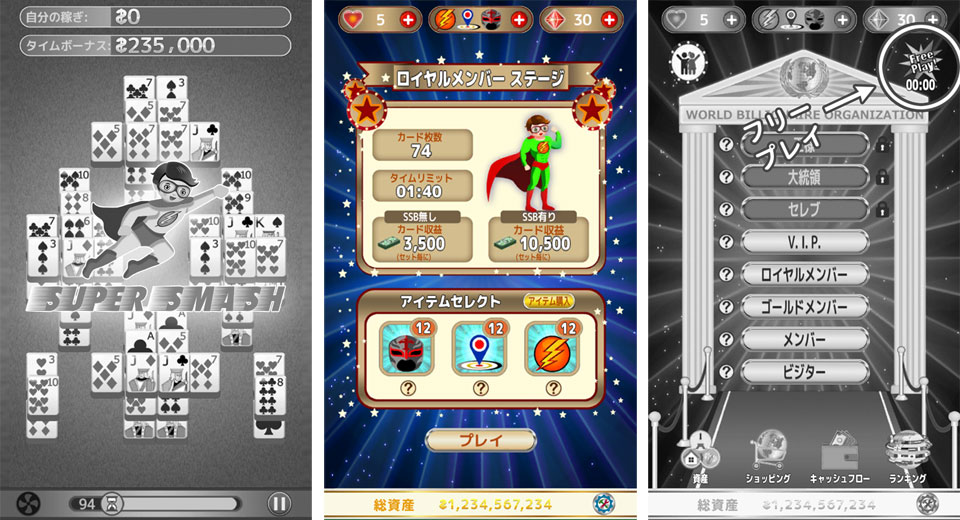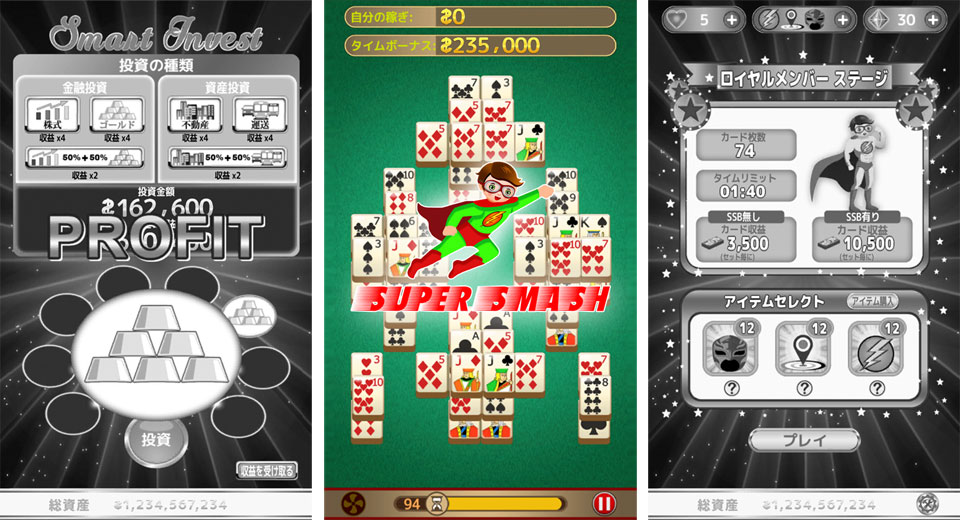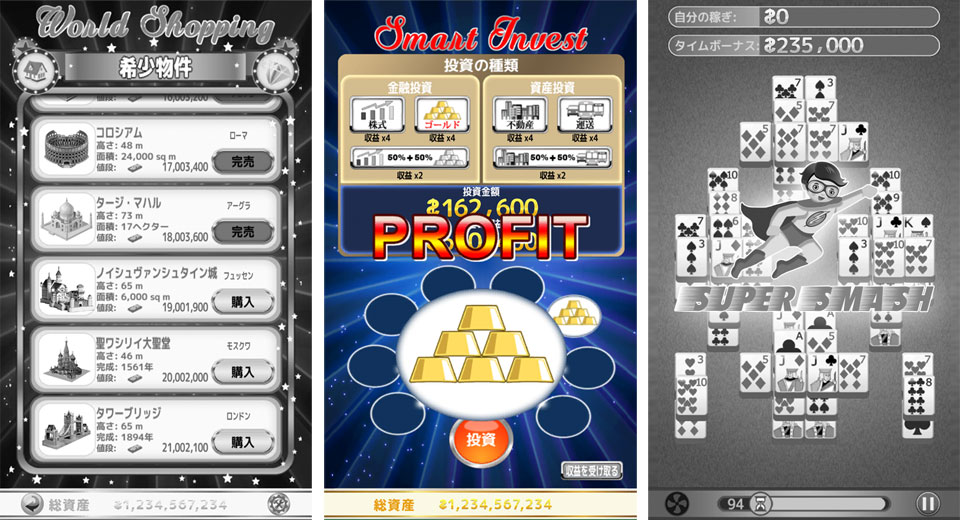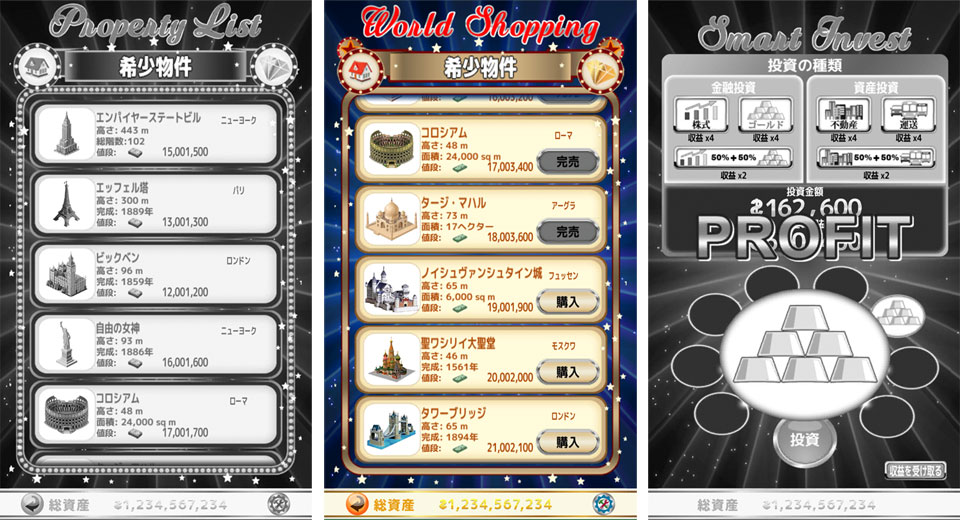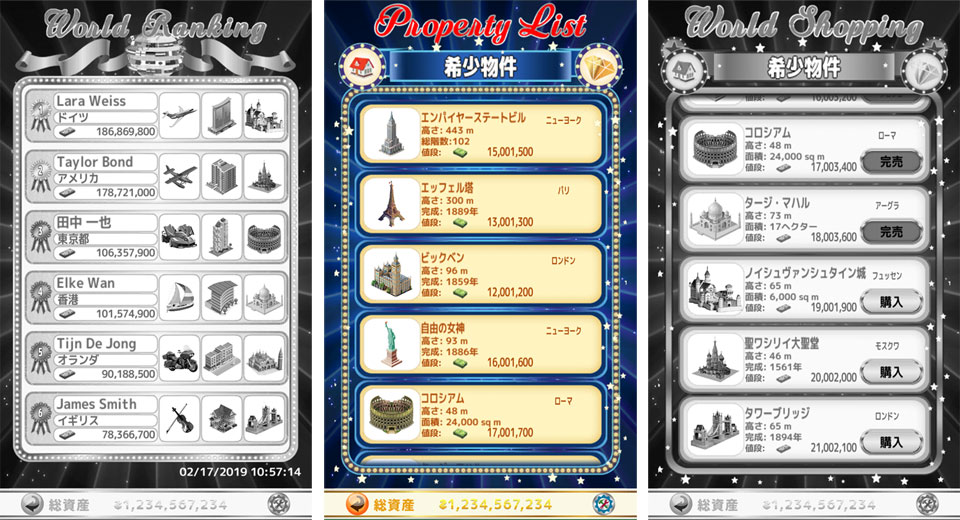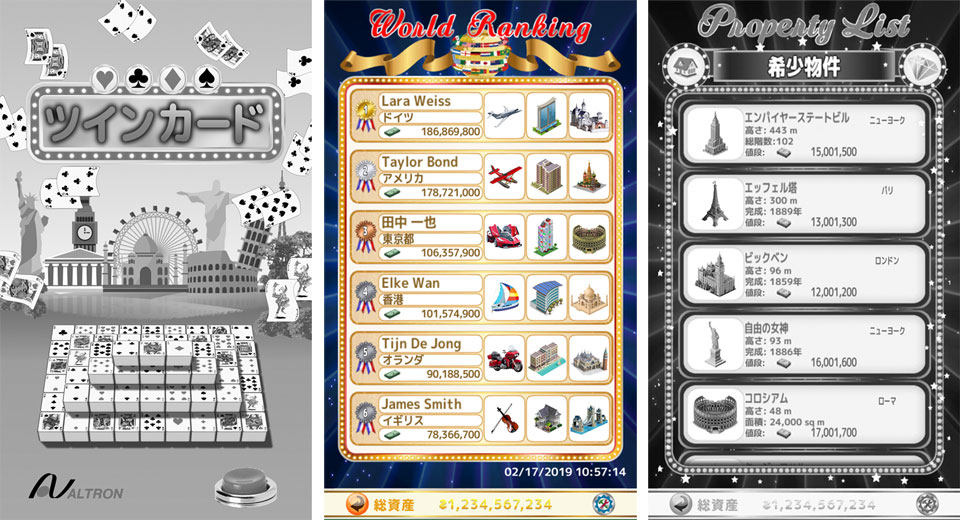 Simple Rules
A Shanghai-solitaire-type game with trump card instead of mahjong pieces. The rules are similar and simple.
Find and tap two identical cards to remove them. The game is cleared when all cards have been removed from the board. Earn money by removing the cards and make smart investments to increase profits. Buy luxurious goods and the World's Heritages.
Removing the cards within the time limit will give you a time bonus.
Smart investments
There are two types of investments, FINANCE and PROPERTY. Within finance you can select STOCK or GOLD, and within property you can select REAL ESTATE or TRANSPORTATION. Successful investment will yield a four-time return. To lower your risk you can also split your investment into two, for example you can split your investment 50-50 into stock and gold.
Use SUPER BOY and NAVIGATOR
Use SUPER SMASH BOY (SSB) to multiply your earning. Beside Super Smash Boy you can also use the NAVIGATOR and the MASK. The Navigator will lead you to the cards that you can remove. If you pair the Navigator and Super Smash Boy and follow the Navigator's guidance, Super Smash Boy will appear and use his SUPER SMASH to remove the cards. The Mask will cover and darken the cards in the lower levels, so that you can easily identify the cards that can be removed.
Shopping spree
Go on a shopping spree and buy luxurious goods as well as the World's Heritages. Note however that there are many people who want to buy the world's heritages because there is only one of each. So somebody may buy yours! Therefore keep enough money to buy it back.
© Altron Corporation All rights reserved